Why do I choose to use opals in many of my pieces? I began to design rings because it was hard finding something I liked. I had always loved opals, Ethiopian or Australian, the fire, the milkiness, the explosions of colours and patterns that are impossible to imitate. Each opal is so unique too! Some opals hit you in the face while others force you to look closer and take your time and appreciate them.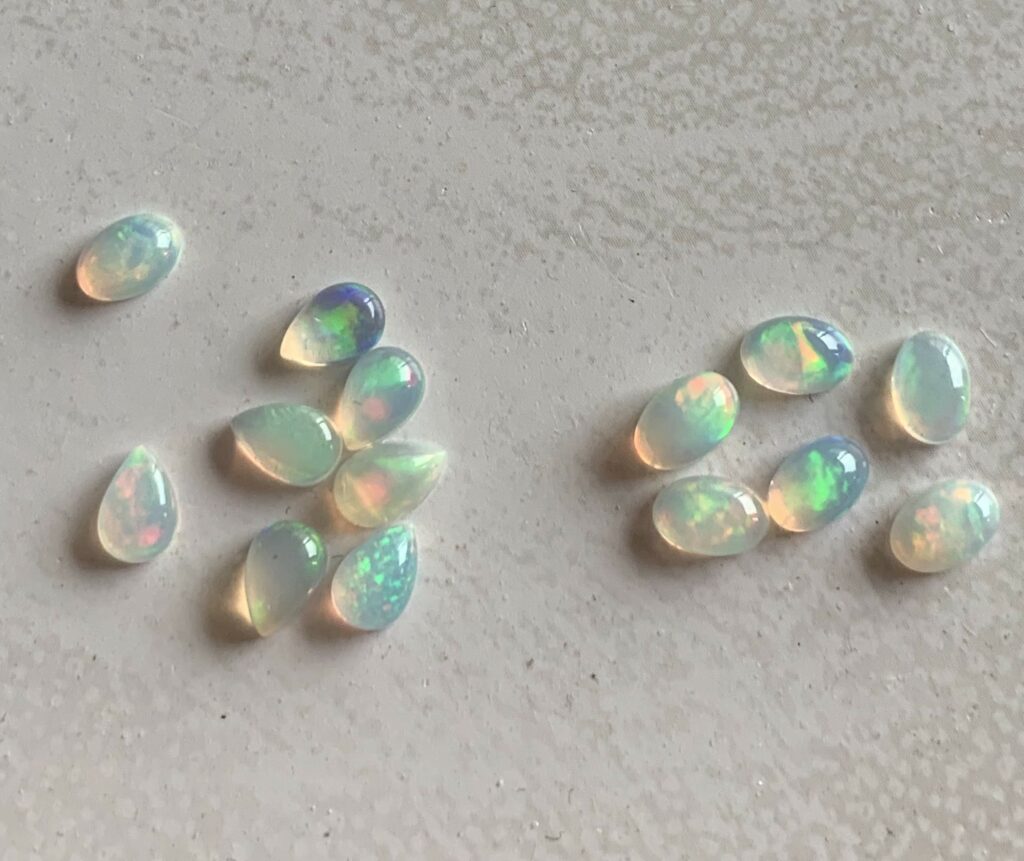 At times I've come across some real beauties. Some with colour, patterns or textures inside that I've never seen before. They come in all shapes and sizes and they can be combined with other stones like raw diamonds. Below is an example of a ring I made a few years ago for myself, it's not the best photo but I was so happy to be able to source these stones and turn them into something I'll cherish forever. I used Sterling Silver, 14k gold and a lot of patience.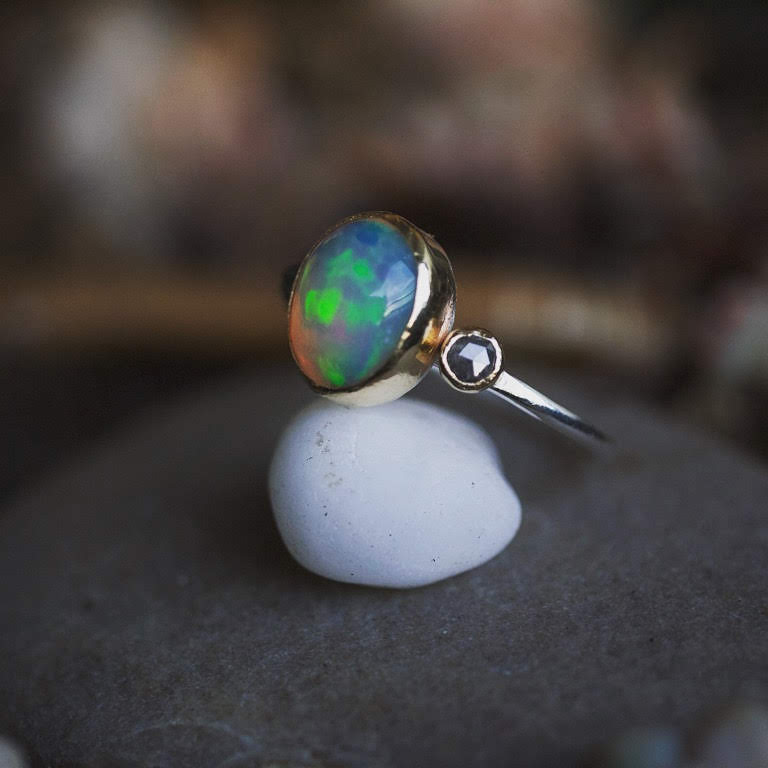 To see some of my other creations feel free to check out my instagram page in the link below.
https://www.instagram.com/kirsten.lara.jewelry/?hl=en
At the end of the day, opals are a preference and you'll either love them or hate them. I love them, so I like them to stand on their own. I think they deserve to be centre stage in a piece especially if thats a ring. Why can't opals be used more for special occasions? Sure they may be more delicate, you have to be careful about exposing them to water and extreme weather, but isn't it worth it. Nobody will ever have the same opal you wear, its yours, it's unique to you just like your fingerprint. If your interested in a custom opal ring or would like to check out some other options, please contact me or take a look at my shop.