Unique Handmade Jewelry by Kirsten Lara
Hi, I'm Kirsten and I create unique handmade jewelry pieces out of my workshop in beautiful Victoria, British Columbia. I've been working as a silversmith/goldsmith for the past five years and I absolutely love it. Each piece I create is completely unique and a little bit of my goes into every one. My goal with this form of art is to express myself and share a bit of myself, everything is dainty and made with love, something that is close to my heart. I live in a part of the world where we are surrounded by natural beauty, things are polished or consistent, they change and adapt to the elements. Handmade jewelry should also express the imperfections but also the natural Beaty of the materials and stones used. Take a look at some of my favourite unique handmade jewelry pieces below.
As you can see I also work with gold for many of my pieces. Each of my unique pieces are made from scratch for each order, this helps me stay motivated and not get bored, it also keeps the creative juices flowing! My style is unapologetically different, I embrace the mistakes, and have fun in building my skills and also my identity as a jewelry artist. Please check out some of my creations in my shop or take a look at my social media to see some of my work and interests.
Thanks for taking a look!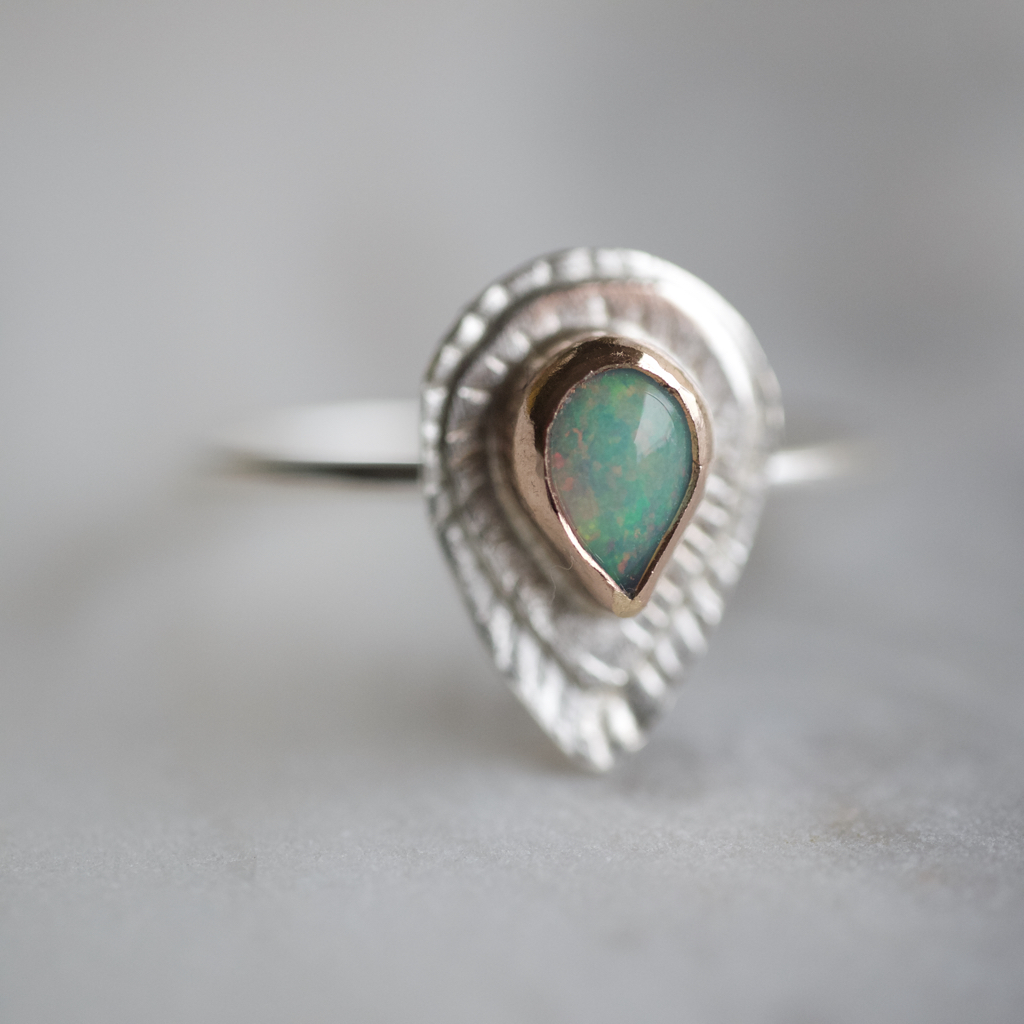 Rings
Click on this link here to see more of my work
Want to order your own unique custom jewelry piece from me? I DO THAT!!! I've created several engagement rings, used stones from family heirlooms and LOVE to work with a client on an idea. Why limit yourself to jewelry that everyone else has, why not design your own, use stones or materials no-one else is using.